Advanced materials for soft robotics course
The ever-increasing rate of technological advancement across the world merges our society more and more with the realm of our devices. This demands ever-changing requirements from our devices, which can be distilled into the notion that our devices have to be more interactive with us. The more immersed we feel within our devices, the more effective and efficient our experience with them becomes. We can achieve this through the responsive behavior of our soft smart materials, offering the opportunity to fabricate smart soft robotic devices for interactive behavior with humans.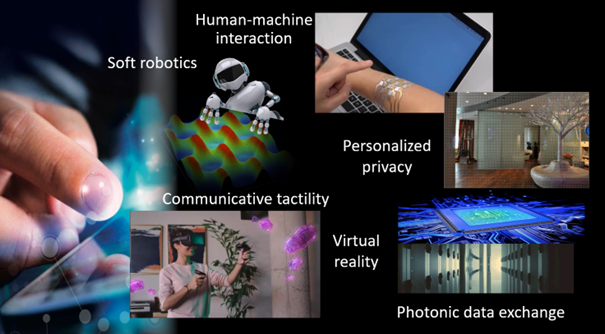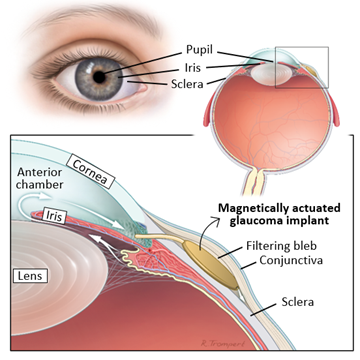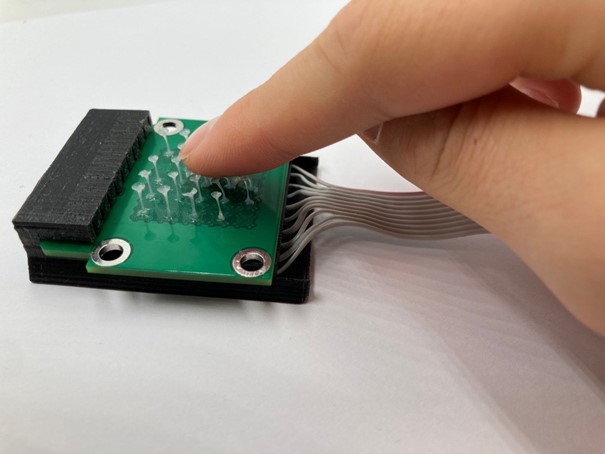 Prior Projects
The work of the HIM and its partners has demonstrated the potential of smart materials in smart robotics, human-machine interaction, personalized privacy, virtual reality and photonic data exchange. Yet, through this course, students have the chance to combine expertise in chemistry, industrial design, applied physics, mechanical and electrical engineering to take our smart materials all the way to a device. Prior projects in this course have produced smart devices capable of haptics by the drawing of liquid crystal fiber arrays, while biomedical applications were explored through magnetically actuated glaucoma implants, and gripping functions were shown by the combination of liquid crystal polymer and silicone materials. 

How the course works
With this course you too have the chance to make your mark in the smart material revolution. You will engage in this project as part of a cohort of 20 students with backgrounds in chemical engineering, mechanical engineering, electric engineering, applied physics and industrial design. This cohort will be split into smaller multidisciplinary groups where you will join forces to realize a smart device from ideation to prototyping. You will very much be learning by doing, yet your supervisors and mentors will be experts in the smart materials fields. You will learn from these experts to enhance your project and develop your own expertise. This course will fully immerse you in the world of smart devices, across its entire development cycle, making you into an expert ready to change the world!
How to learn more and register:
If you want to learn more about the course, please contact [email protected]. Register in time to make sure to secure your spot!