At the HIM group, we are working on hard on designing the future! Our development of material technologies aimed at interactivity with humans and devices is a prime example of the promising innovations that merit a place at the Dutch Design Week. This design event is the largest in Europe and draws in curious visitors from all over the world, such as from Australia, China, the US and more, to the Netherlands. Hence, the HIM group set off to exhibit our cutting-edge technologies to the world, seeking to share our work on materials and systems that you may one day see integrated in our devices and robots. Skillfully coordinated by our organizing committee for the Dutch Design Week, consisting of HIM group PhD candidates Elif, Dongyu and Keumbee, we strategically selected demonstrators that would allow us to tell the story of how we can make our materials human interactive. It was a truly challenge for the group to select which demonstrators to include on our stand as our hard work had produced so many! We also all became experts on each other's demonstrators both in operation and scientific principle. The entire HIM group partook in the manning of our stand at the Dutch Design Week; you could always find a member of our group to talk to there! In fact, HIM group members talking to visitors was a common sight at our stand as we had built an interactive exhibit. All were able to engage with our technologies and were always awed, especially by our dynamic haptic surfaces and our actuators that respond to being placed in one's hand. While many visitors would glance at unmanned displays and move on, visitors always stood at the HIM stand for at least 10 minutes as they were would accompanied by us in their trip to the future. The HIM group head, associate professor Dr. Danqing Liu, always made sure to reward our hard work at the Dutch Design Week with some delicious dumplings! The HIM group and their guests also went on a journey of their own with tours of the Dutch Design Week, arranged by the HIM organizing committee. The committee members lead the tours themselves and motivated us with their knowledge of new technologies in other fields, inspiring all the tour to think about the future from a different perspective. Hence, the Dutch Design Week was a wonderful experience for the HIM group where we both taught much to others and learnt much ourselves. We are all looking forward to next year's Dutch Design Week to inspire and be inspired again!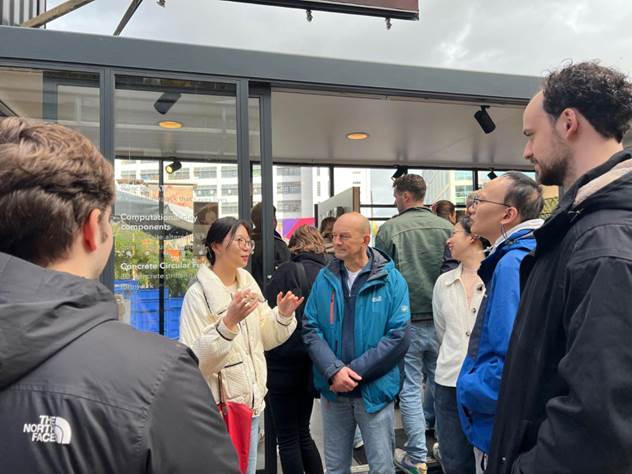 Dongyu from the HIM group organization committee for the Dutch Design Week leads a tour for group members and their guests.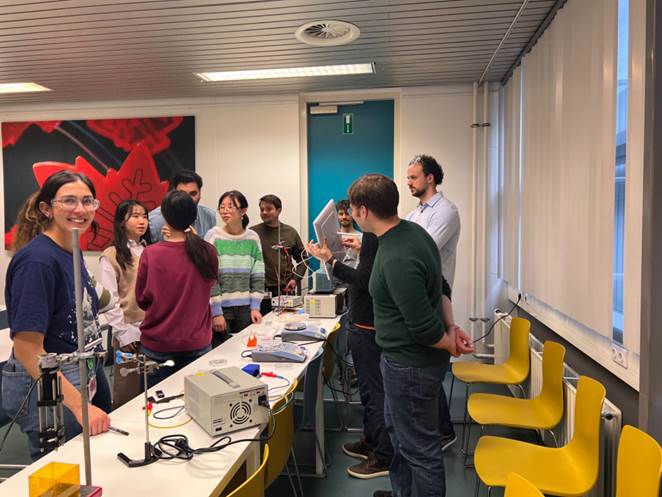 The HIM group members have gathered their prized demonstrators and are preparing to become experts in all of them!
Correspondence Mert Astam